Shared Education
Our Shared Education Partnership includes Ashfield Boys' High School, St Josephs College and St Josephs Primary School. We complete a range of activities and shared lessons throughout the year with all schools.
Our Primary Department are building a link with P1 class in St Josephs PS and we have fun together through play. We are having Disability Sports session, soft play and sensory time at our school and Art sessions over at St Josephs PS.
In Post Primary Department we have some pupils who attend Ashfield for GCSE subjects - Engineering, Home Economics and ICT.
The Kestrels class are enjoying company from Year 8 Nurture group at Ashfield. We have sessions for breakfast and chat, Disability Sport, Art and Belfast Circus School.
The Falcons and Panthers are enjoying an intergenerational project with Ashfield Boys' and St Josephs College Year 11 class. They are going to Inverary Fold for six sessions with a focus of healthy eating and keeping fit.
With all the schools involved we have a Shared Education Council where we get to visit each others' schools. We are going to visit Stormont this year together. We discuss which activities we would like to do with each other.
All schools are also involved in sports projects including a Football Tournament and we are lucky to have access to Ashfield's sports facilities for our Sports Day.
Shared Education Activiites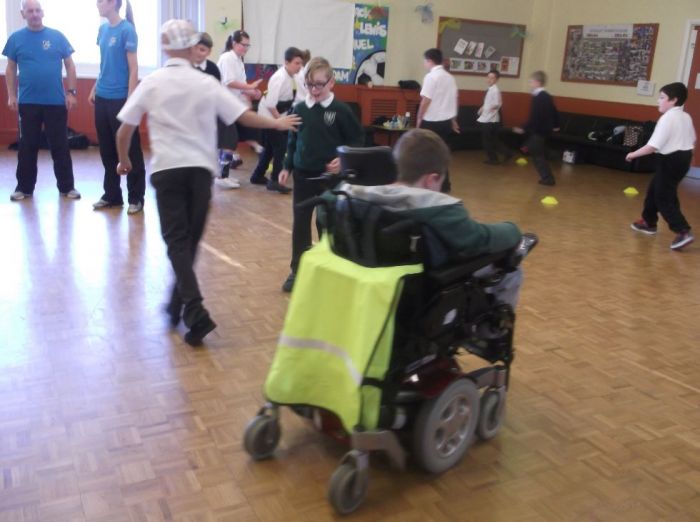 Mitchell House School Marmont Park, Belfast, County Antrim BT4 2GT | Phone: 028 9076 8407